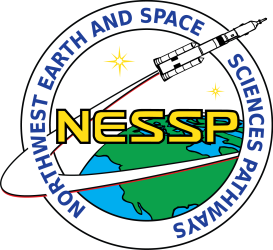 Science teacher Ella Scott in partnership with Northwest Earth and Space Pathways put on a week-long science camp for 5th - 8th-grade students. Sixteen White Pass students had a chance to conduct experiments, program robots, tie-dye shirts, and much more. Here is what some of them had to say:
"5 stars! We were always doing something fun and we got to do things that we wouldn't do in school. I really like space camp and will come next year."
"I really like the space camp. I would give it 5 stars because we got to go outside and be with friends. I'm happy that we got to do tie-dye. We were outside a lot and active and I had a lot of fun." - Deven
"I give it 5/5 because I came here to learn and have fun and I did learn and have fun. I want to come back again." - Anjat
"I love space camp I now love space and thank you Miss Ella and Miss Vanessa. You made me love learning."
"I really really liked it, the robot coding was so fun. The yeast experiment was really fun. I wish we had more time to keep learning about space and do more experiments." - Cyndal