White Pass Highly Capable Program
Parent referral Forms will be available during Conferences
| Important Dates | Event |
| --- | --- |
| | Universal Testing 3rd Grade |
| | Referrals Due |
| Nov 13 -16, 2023 | Screening |
| Nov 30, 2023 | Results Mailed |
| Jan 3, 2023 | Accept or Appeal Responses Due |
| Mid-April 2024 | Parent Night |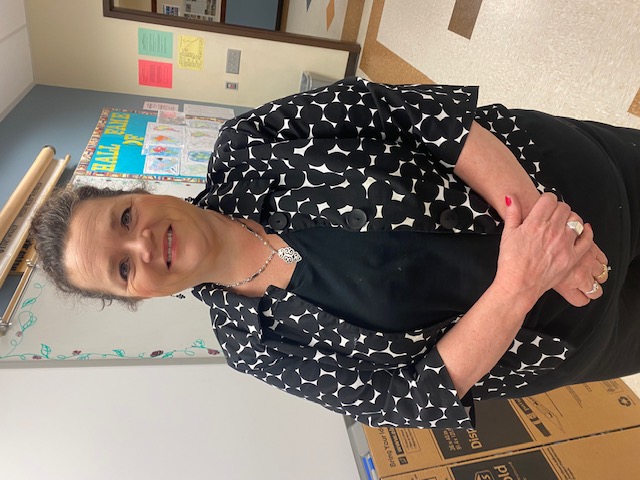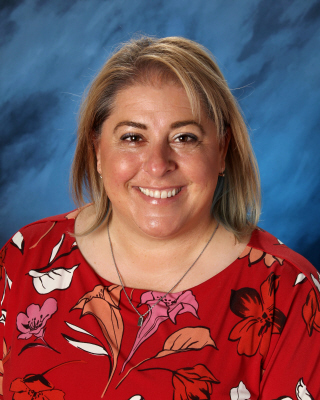 Marji Rusicka
HS Principal - Hi-Cap Director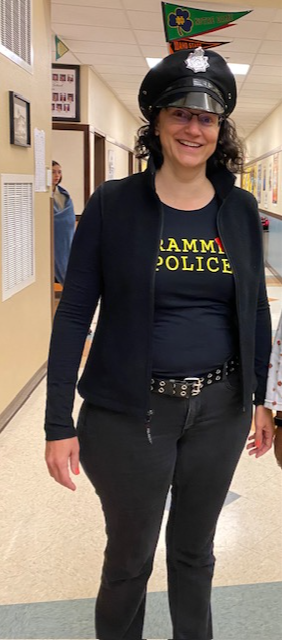 Online Resources:
Center for Gifted Education, College of William and Mary
Curriculum resources, professional development, research links, position papers and more.
http://www.cfge.wm.edu
Cognitive Abilities Test (CogAT®), Riverside Publishing
A test of the level and pattern of cognitive development of students in Grades K-12.
www.riverpub.com/products/cogAt/details.html
Hoagies!
A gifted educational website with activities, articles and links to resources.
www.hoagiesgifted.com/whats_new.htm
National Association for Gifted Children
http://www.nagc.org/
National Perspective: The Templeton National Report on Acceleration
The Templeton Report, endorsed by the National Association for Gifted Children (NAGC), presents a summary of research focused on the acceleration of gifted students.
http://www.accelerationinstitute.org/nation_deceived/
Northwest Gifted Child Association
http://www.nwgca.org/
Parent Map (online magazine)
http://www.parentmap.com/
Karen B Rogers, PhD
International leader in Gifted Education, author. PowerPoint summary of her research: http://www.greatpotentialpress.com/authors/karen-b-rogers-ph-d
Supporting Emotional Needs of the Gifted
www.sengifted.org
State of Washington, Office of Superintendent of Public Instruction (OSPI)
Advance Placement website:www.k12.wa.us/AdvancedPlacement/default.aspx

U.S. Department of Education, Education Resource Organizations Directory
Organizations that provide information or assistance related to gifted children. http://wdcrobcolp01.ed.gov/Programs/EROD/queries/erod_by_subject.cfm?SUB=Gifted
Washington State Regulations for Highly Capable Students Washington
Administrative Code
Washington Association of Educators of the Talented and Gifted (WAETG)
www.waetag.net/
World Council for Gifted and Talented Children
An extensive list of resources, including resources for parents and kids, publications and research, organizations and magazines.
www.worldgifted.org/
Chapter 28A.185.020 RCW-The legislature finds that, for highly capable students, access to accelerated learning and enhanced instruction is access to basic education.
- Purpose- White Pass School District is focused on preparing all students to be contributing citizens in the future. We are further committed to developing the skills of all teachers so they can meet the unique needs of all learners, including those with exceptional aptitudes.
-Goal- White Pass School District's Highly Capable Program goal is to meet the unique academic, social, and emotional needs of intellectually gifted students in grades K-12.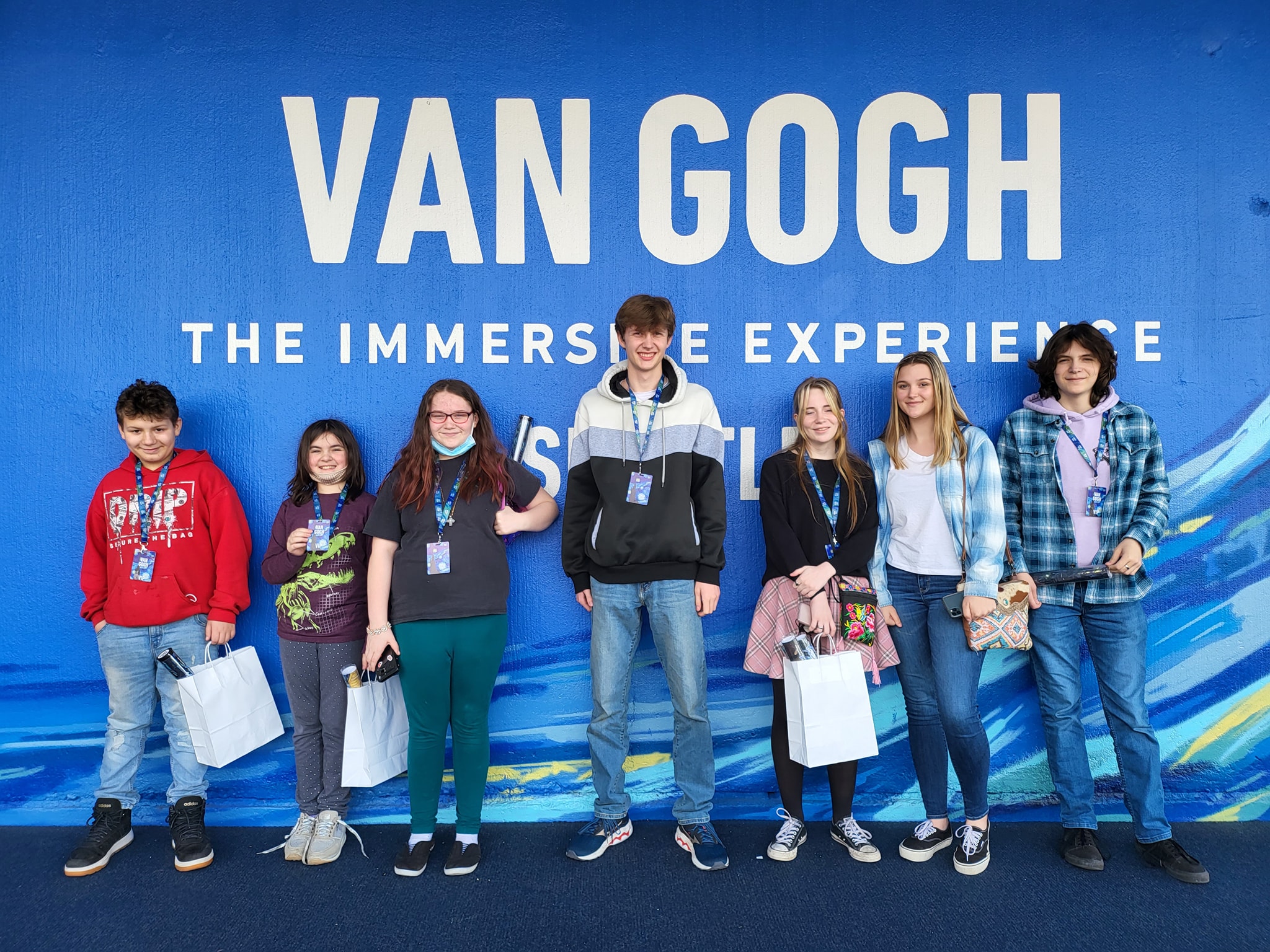 How is Highly Capable defined:
-Definition- Highly capable students are students who perform or show potential for performing at significantly advanced academic levels when compared with others of their age, experiences, or environments. Outstanding abilities are seen within student's general intellectual aptitudes, specific academic abilities, and/or creative productivities within a specific domain.
Highly capable students often possess the following learning characteristics:
Capacity to learn with unusual depth of understanding, to retain what has been learned, and to transfer learning to new situations
Capacity and willingness to deal with increasing levels of abstraction and complexity earlier than their chronological peers
Creative ability to make unusual connections among ideas and concepts
Ability to learn quickly in their area(s) of intellectual strength
Capacity for intense concentration and/or focus
What will be provided for my Highly Capable Child?
Secondary
Students will participate in cross-curricular projects through Hi-Cap as well as more flexibility in their project options in their general education classes.

Advanced placement course options

College in the Classroom

Running Start (11th and 12th grade)

Job Shadowing

Field Trips
How can I support and encourage my Highly Capable Child?
Encourage reading

Take them on trips

Check on their project progress

Allow time to explore ideas and activities
Some Do's and Don'ts For Raising Your Gifted Kids
By Deborah Ruf.
Parents have usually reached the "We're desperate!" stage by the time they seek out a person to help them with their gifted child. In fact, although all the background information on IQ scores, gifted programs, and the affective needs of the gifted is nice, what many parents really want to do is staunch the bleeding, do damage control. Their formerly bright-eyed, bushy-tailed pre-schooler has lost the spark, turned sullen, or worse, hates school. Different, but often equally troubling, some kids actually make such a good adjustment to school that they no longer seem to be learning anything new at all beyond "fitting in" skills.
Many parents, like their own parents before them, figure that someone in the schools will tell them if the child is gifted; therefore, if they are the only ones thinking something is amiss, something must be wrong with them (or their kid). Fortunately, sometimes the parent has enough confidence and courage to persevere on behalf of the child despite all the apparent odds. It is a good sign if you are a parent reading this article. You have taken some important steps to learning what you can about what ails your child, and about what you might do to make it better. Here are some ideas to get you started.
Don't forget who's the child and who's the adult. Children need to feel they are safe and protected. An adult who assumes that a gifted child can make his own decisions about the best schooling or activities for him, just because he's gifted, is giving too much power to the child. This undermines the child's confidence in the adult. This puts too much of a burden on the young person. It also undermines the authority of the adult. It is curious to me that educators will often pose the question, "Has anyone asked Melanie what she wants to do?" when acceleration or other gifted options are being considered; but few would ask any children their opinions on regular schooling. These decisions are up to the adults who have experience, wisdom, and hindsight.
Do provide intellectual challenge in and out of school.
Gifted children learn to underachieve in the early grades. Accomplishing what their classmates accomplish is often done with great speed, no effort, and no practice. Test anxiety, perfectionism, and fear of failure may all be associated with this early conditioning and lack of challenge in school. Give your child chances to be frustrated, to need to work hard and to take extra time to figure something out. Try to arrange this opportunity as often as possible in the school setting.
Sometimes, however, "in the school setting" is not a quickly available option. You might have to work around the schools when they are not prepared to be collaborative with you and your child except on their own terms. You can set up meaningful intellectual challenges during non-school times and during school times that significantly contribute to many facets of your child's growth. Read on
Don't over-schedule your gifted child; that is not the same as providing challenge.
Give your child exposure to many different skills and activities that may uncover talent and passion in the child. Give your child the freedom and opportunity to make choices regarding clubs, activities, and extra-curriculars. Give your child enough down time to process, read for fun, vegetate, and let ideas simmer. Don't judge the value of your child's choices during the free and down times (except for safety and health issues).
Rather than tacking activities onto her long school day, consider giving your child regular school breaks for learning at her own pace and depth at home, especially during early elementary grades when she is reading at the 5th grade level while her classmates are working on beginning readers. Some kids would quickly zoom ahead in math if only given the opportunity. Some schools will allow you to have your child tutored, usually at your own additional expense, on school property during the school day, but that is not common or completely comfortable to arrange. The home school laws available in most states also enable you to part-time home school. (You don't have to make an endless, daily, all-the-time commitment to home school). You can decide which times of the school day are not contributing to your child's intellectual or emotional growth and give your child challenging, meaningful experiences elsewhere during those times. You can get all the information you need to get you started on the Internet under "home school." Ask questions on your own state's gifted children organization's parent listservs.
Don't focus the challenge on either your child's strengths or weaknesses.
Allow the child to really pursue her highest interests and abilities. Help the child recognize which skills and knowledge will be important for any normally functioning adult citizen. In other words, help her to recognize the necessary "hoops." Then believe it yourself and let go of total perfection. Remember, perfect grades probably mean good "reading of the teacher" more than the quality of the academic or intellectual learning that has taken place.
At the same time, there are virtually no career opportunities that allow a person to circumvent the need for clear writing, filling in forms (tax preparation, job applications), or doing simple math. No excuses; these are examples of necessary "hoops." Gifted children, however, just as with any other children, should be taught and accelerated at their own readiness level and pace. A gifted child does not need three to five years of elementary school to learn basic math facts. If that is what is happening to your child, it is not a necessary "hoop;" it is a waste of time and will lead to underachievement.
Do give compliments to your child for his abilities and efforts.
Gifted children need recognition for their abilities from people whose opinions matter most to them just as much as anyone else. Try to be particularly aware of when your child really has put a great deal of effort or thought into something and needs encouragement or positive feedback. If the child has a talent area (art, music, games, anything), acknowledge it. Look for ways to help the child know himself.
Don't hold your child up as an example for siblings or other children to emulate, compete with, or follow.
Each person is unique, and natural abilities often affect interests and goals as much—or more—than effort. Comparisons might make you child tone down his abilities so as not to feel freakish or disliked. Comparisons can put other children in an untenable, unfair position.
Do demonstrate how to prioritize, schedule, and let go.
Gifted individuals discover early that they have many interests and can get more done—wear more hats—than most other people. Sometimes they get over-involved and can't decide how to lower their stress and their commitments. Even gifted people need down time and processing time, so they must learn how to pick and choose carefully in order to allow the time necessary for emotional growth and self-discovery. Help them learn to recognize the difference between their own goals and someone else's. Help them learn that some goals are necessary "hoops."
Do give your gifted child the same information you have about her IQ and relative ability level.
If you don't know how to do this or don't feel comfortable, get professional help to prepare yourself. Children who are within a normal, average range can certainly handle that they "fit in" and are normal. Children who differ from the norm and who therefore experience many things in life differently for that reason need help to understand why. I believe the specifics can be shared by the time the child's mental age is about 12. You can roughly estimate your child's mental age by recalling when your child reached certain developmental milestones compared to those charts you had on preschool behavior. Toys have an age range on the box, for example. Did your child enjoy and do puzzles earlier than the box suggested? Don't think you can simply compare your child to the children of friends. To do so can cause you to underestimate your child's intellectual level. Remember, you and your friends are very likely within a similar intellectual range; that's part of how you found each other. Just because your child isn't ahead of your friend's kids does not mean he's not gifted! It's possible, and likely, that they are both gifted.
Don't worry that helping your gifted child know himself (or herself) better will lead to a "big head," a know-it-all attitude, or undo vanity.
True giftedness that is understood by the possessor leads to a more open understanding and acceptance of others (if it has been explained well). The more intellectually gifted a person is, the more likely the person will know how much he doesn't know yet. That alone should lead to a sense of humility! Don't worry that the child will feel superior to you; children need to look up to their parents and you are better equipped than you may realize. You are the right parents for your children.
Do enjoy this wonderful time in your life; have fun.
One of the hallmarks of giftedness is sense of humor. Other common traits are excellent vocabulary and high levels of perceptivity. You and your gifted children have much in common. As you get to know each other and grow together, take time to appreciate what a gift you are to each other. No matter what your child's level of giftedness or your school's level of support, you should be able to end most days saying to yourself, "Wow! Am I ever lucky!"
This article is © 1999 and can be accessed on the author's website at http://www.educationaloptions.com/resources/resources_raising_gifted_children.php. It has been reprinted here with the author's permission.
________________________________________________________
Dr. Deborah Ruf founded Educational Options in late 1999 in order to help the families of gifted children, particularly highly and profoundly gifted children, to know where to begin their search for answers related to gifted issues. Educational Options provides accurate information regarding intelligence, what it is, where it comes from, and how our family, school, relationship and workplace environments either nurture or stifle its expression; and Educational Options seeks to influence policy that will support its expression. Dr. Ruf earned her Ph.D. in the Psychological Foundations of Education from the University of Minnesota; her M.Ed. in Elementary Supervision and Administration from the University of Virginia; and her B.A. in Elementary Education from Ohio Wesleyan University.