News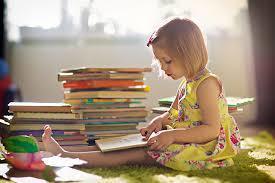 The White Pass Elementary School is having an online Scholastic book fair 10/19th - 11/1st and to access it go to www.scholastic.com/fair, insert name of school or zip and...
Please take some time to read through the White Pass School's return to in person instruction plan. If you have questions contact your child's principal. Return to in...
Autumn Barron was selected as Mathematician of the month for her outstanding effort and excellent use of questioning in math. Great job!
SEE ALL NEWS
LIVE FEED

White Pass Jr/Sr High
12 days ago
Congratulations goes out to your new high school ASB officers! They are here to make your school year a good year?
Chair - Mara Bishop
Vice-Chair - Raeanne Hanson
Secretary - Emarey Hampton
Treasurer - Mackenzie Lindh
Social Chair - Mckenna Mathews
Communications Chair - Jonathan Lindor
Senator - Samantha Short
Senator - Max Lowe

White Pass Jr/Sr High
about 1 month ago
WPSD Home Link—Public Info Session—Wed 8/26, 6pm
Home Link is our new, free, K-8 family-partnership education program.
Families manage student learning at home, with a top-notch online learning system, and support from the school district.
Interested?
Zoom to learn more! Wednesday 8/26, 6pm.
Send your name, email address, & the grades of your children to
ncoutsoubos@whitepass.k12.wa.us. Or call the district office at 360-497-3791.
You'll get the Zoom link by email the day of the meeting. Thanks!

White Pass Jr/Sr High
2 months ago
School is right around the corner and we are preparing for your education. We will be online to start. On August 31st, we will have a Meet & Greet from 4 to 7 in the HS Parking Lot for Elementary, Middle, and High School families. You will be able to meet your teachers, grab your schedule and Chromebook, and receive information concerning Google Classroom and SeeSaw. Please wear a mask, bring only one parent, and practice your social distancing.

White Pass School District
2 months ago
Start of the School Year
The White Pass School District will begin the school year with remote learning. `
The guidance provided by the Department of Health shows Lewis County slightly above the cutoff for the COVID-19 activity level in which the recommendation is to provide remote learning.
The district will be monitoring the metrics and hoping that the COVID-19 activity level metric falls.

White Pass Jr/Sr High
3 months ago
Young Adult Employment Opportunity
White Pass High School is looking to place up to eight young adults into employment positions with area companies and businesses using Grant, Government, and Private Funding Sources. This opportunity will allow students to learn technical and work-related skills that will further future employment potential.
White Pass High School is recruiting for 8 positions within age ranges from 17 to 19 years old. The job internships could be up to 160 hours. Work duties may include: Customer Service, Physical Labor, use of Tools & Machinery, and Computers. If you are interested in Summer Employment, please contact Debbie Layman at 360-520-7171 for questions regarding the application process.
Anticipated start date is July 27th.
SEE ALL POSTS