Student-Athlete - Spotlight
Emarey is a junior and is part of ASB, Knowledge Bowl, and FFA in addition to playing volleyball, basketball, and softball. Emarey has been playing basketball since the first grade. She is starting post and team captain. Emarey enjoys basketball because of all the teamwork.
In volleyball, Emarey plays left side and has been playing since 3rd grade. She was also team captain this year for MWP. Her favorite part of volleyball is how competitive it is.
For softball, Emarey plays 3rd base and was team captain in 2021. Her favorite thing about softball is the weather, she loves getting to play outside since volleyball and basketball are both played indoors. Her sportsmanship and contribution to MWP sports is invaluable.
Emarey is very active at school. She has a 3.99 gpa, is the social chair in ASB, class VP, a member of the Knowledge Bowl team, and part of our new FFA program. In addition to being active at school she is also active in the community and was crowned 2021 Morton Loggers Jubilee Queen.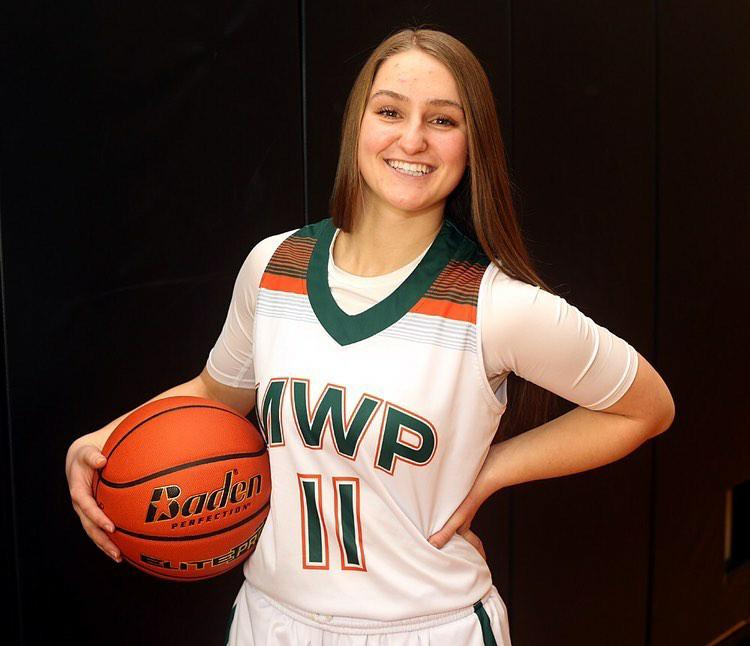 Student-Athlete - Spotlight
White Pass High School Senior and Running Start student, Kysen Collette, gained the achievement of second team Linebacker for the 2021 football season. He has been participating in football for 10 years, beginning in the 3rd grade. His positions have always been running back and middle linebacker. With Running Start, Kysen already has a jump on his college run with his plan to go to a four year college. He is currently undecided about his career path but was accepted to Grand Canyon University. While he attends school, he wants to start a job in fire fighting. Kysen will be getting his red card to fight wild fires and wants to get on through the DNR (Department of Natural Resources) during summers to get into fighting fires. Kysen is going into his Senior basketball season and looking forward to starting off strong with his fellow teammates.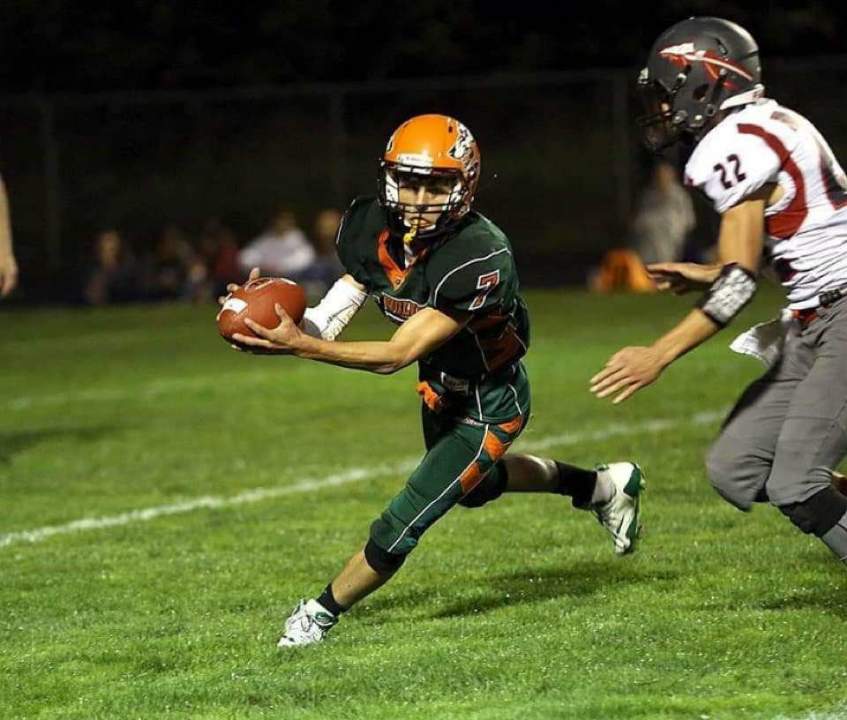 Teacher- Spotlight
Mr. Almquist has been teaching at White Pass for the past 23 years and counting. His favorite memory is watching Tom & Zach walk to & from elementary school. The traits Mr. Almquist values the most are Honesty & integrity.
Mr. Almquist was asked how he became a teacher and he explained, "I was going to be an electrical engineer but kept taking more & more History classes because I liked them and ended up a History major and then decided I should be a teacher and found out that I really enjoyed it."
What college did you attend? Eastern Washington University in Cheney, WA.
Most memorable student? My kids of course.
Do you have an anecdote from teaching? "Not really but I've been around long enough to remember that there were no cell phones, no digital projectors, no wifi, and we had to print using dot matrix printers."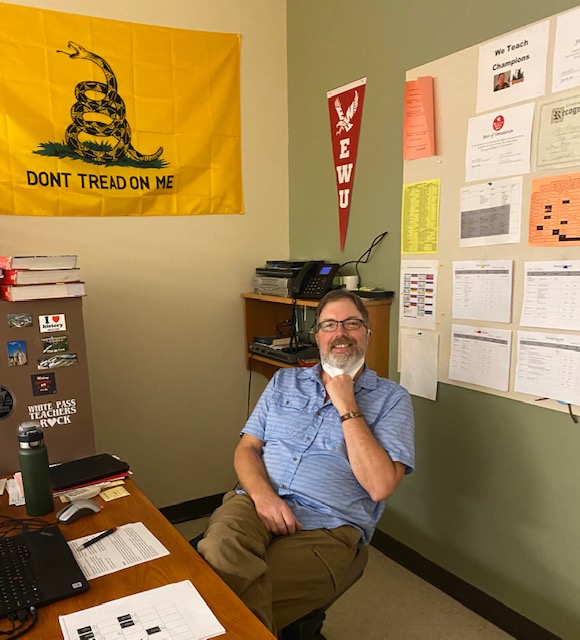 Student- Spotlight
Kelly Pakar is a junior at White Pass High School, she is actively involved in the community and her school. She plays volleyball, is FFA president, and junior class secretary. Kelly is a member of the Lewis County Search and Rescue Posse. Kelly and her horse Willow spring into action when duty calls. If someone is missing, injured, or in need of help Kelly and the other Search and Rescue are called in to assist. Kelly and mom, Jessi Pakar use their knowledge of the area and horse skills to help those in need. This summer they responded to three separate incidents all ending with success. Kelly said her most satisfying rescue was up Snowgrass Trail because of the view and knowing the people got out safely. Kelly said, "I joined search and rescue so I could help others when they're in need by using what I love doing, trail riding on Willow."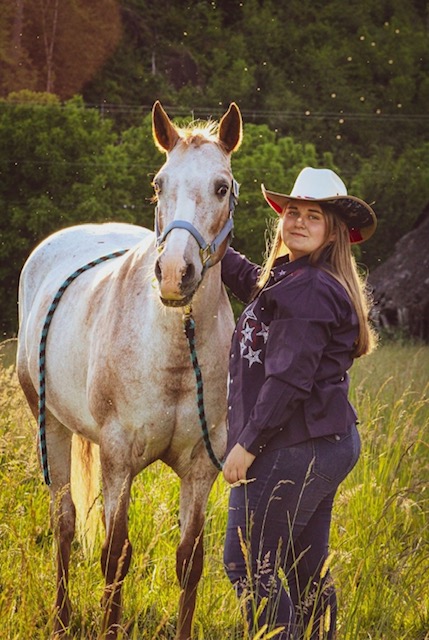 Photo by Mountain Viewer Photography
Student-Athlete Spotlight
Bleu Aron is asenior at White Pass HS. Bleu was asked to step in as quarterback while Leytan was out. He faced the challenge bravely and had an awesome game leading MWP to a victory over Raymond. He had a 40-yard pass to Hunter Hazen.
He has been a part of student government since 7th grade. He is currently the senior class VP. His plans after HS are to be a sports broadcaster or a video game developer.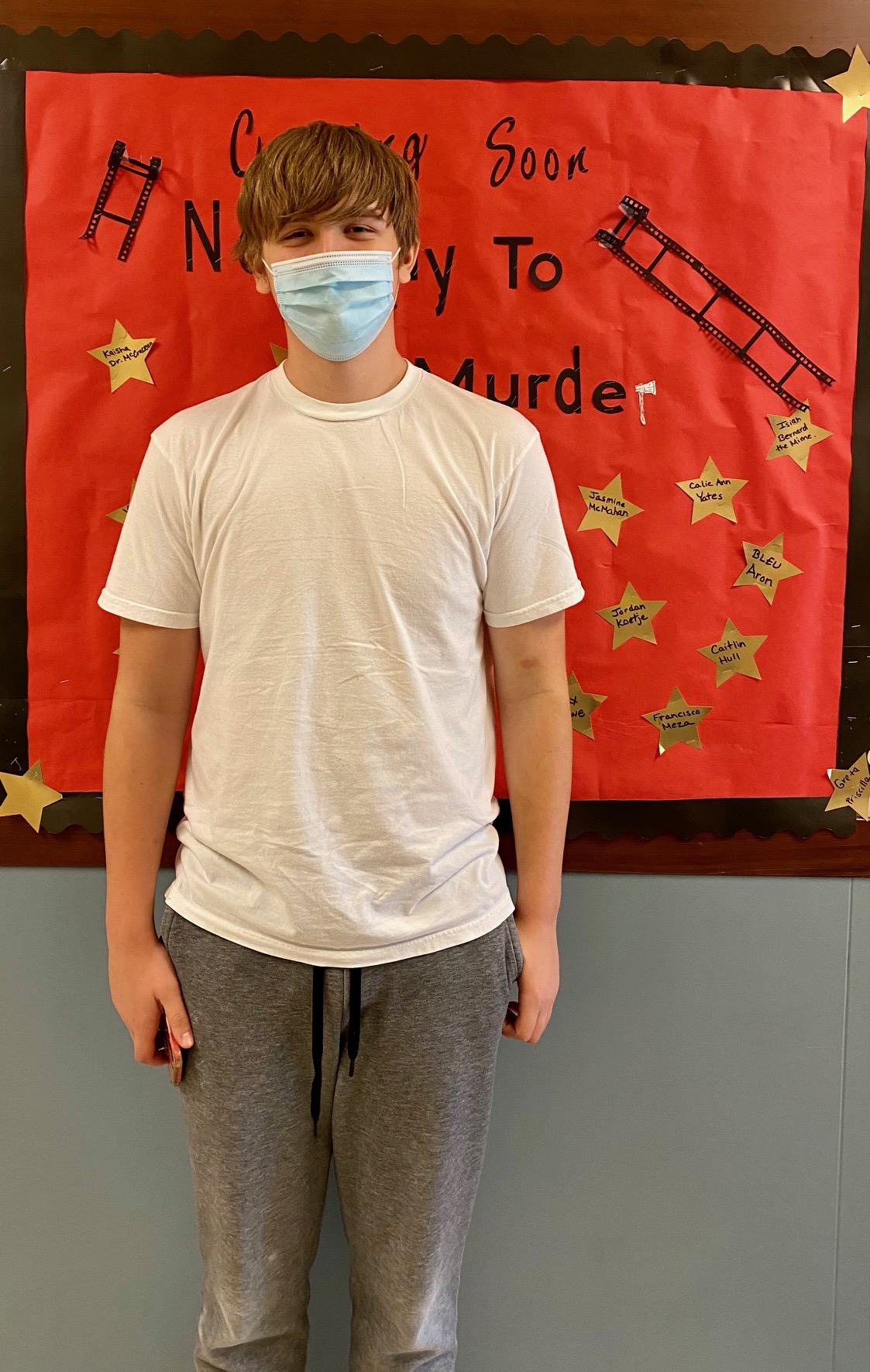 Class Spotlight
Drama Class
What's The Play?
"No Body To Murder"
November 19th at 7pm in the Back Gym
What's Best About Teaching Drama Class?
Genuine friendships are formed in Theater Arts class. Students get to escape into some fun while developing great communication skills.
What's The Best Thing About Teaching This Class?
The fun activities, the group we are with, It feels like family
When And Where Will This Play Be Performed?
The play will be on the back gym stage in the highschool. The goal is November 19th, but it may change
What's Your Favorite Warmup Activity For This Class?
Splat, Love bug, and theme party.