News
Please welcome Greggery Teel to the White Pass School District! Greggery will be taking over as the principal of White Pass Elementary School. Greggery comes to us from...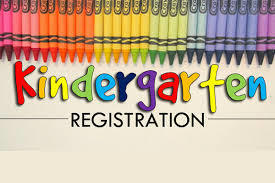 It is time to register your kindergartner. To register, contact Nancy Nebeker 360-497-3791 x 4002 or email at nnebeker@whitepass.k12.wa.us.
August 3, 2020 Dear Staff, Families, Students and Community. The past few months the district has been collaborating with families and staff. We have identified a...
SEE ALL NEWS
LIVE FEED

White Pass School District
2 days ago
Start of the School Year
The White Pass School District will begin the school year with remote learning. `
The guidance provided by the Department of Health shows Lewis County slightly above the cutoff for the COVID-19 activity level in which the recommendation is to provide remote learning.
The district will be monitoring the metrics and hoping that the COVID-19 activity level metric falls.

White Pass Jr/Sr High
about 1 month ago
Young Adult Employment Opportunity
White Pass High School is looking to place up to eight young adults into employment positions with area companies and businesses using Grant, Government, and Private Funding Sources. This opportunity will allow students to learn technical and work-related skills that will further future employment potential.
White Pass High School is recruiting for 8 positions within age ranges from 17 to 19 years old. The job internships could be up to 160 hours. Work duties may include: Customer Service, Physical Labor, use of Tools & Machinery, and Computers. If you are interested in Summer Employment, please contact Debbie Layman at 360-520-7171 for questions regarding the application process.
Anticipated start date is July 27th.

White Pass School District
about 1 month ago
The Pastor's Pantry food bank in Morton located behind the old Catholic Church is giving 1 box of really good food per car or adult on Fridays from 10 am - 3 pm.

White Pass School District
2 months ago
Due to coronavirus (COVID-19), children who are eligible for free or reduced-price meals at school will get extra food benefits. These food benefits are called Pandemic EBT (Emergency School Lunch Program), or P-EBT benefits. P-EBT benefits help families in Washington buy food when school is closed
go to k12.wa.us/PEBT for more information

SEE ALL POSTS