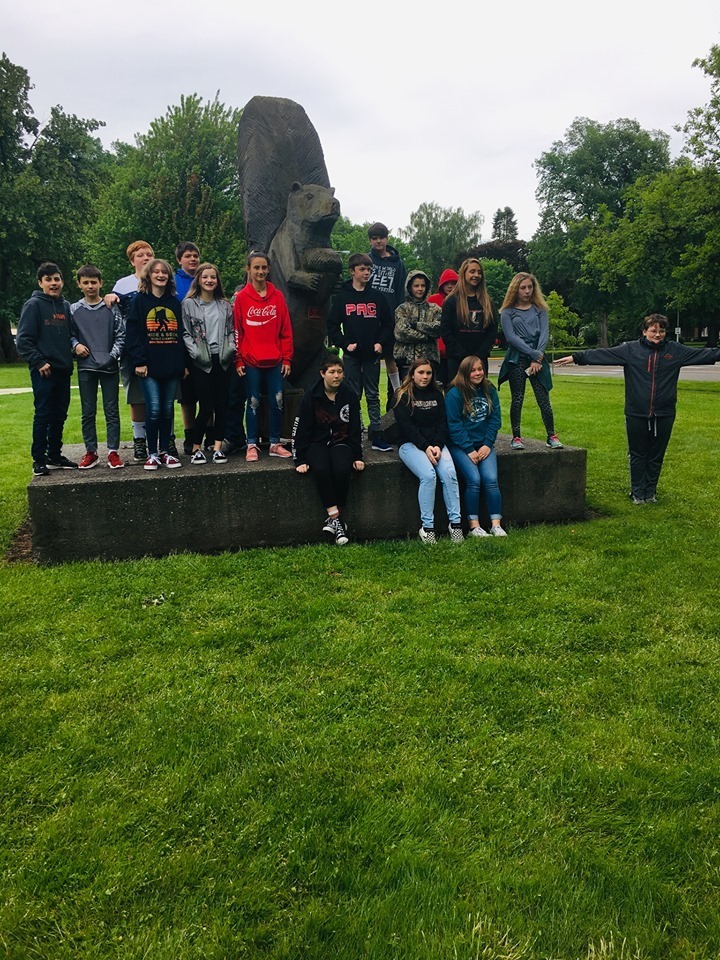 7th Grade GEAR UP Field trip at Lower Columbia College
WPSD
Wednesday, May 22, 2019
7th grade students had the opportunity to spend time on Lower Columbia
College campus yesterday. Students started with an administration
presentation then there were off to visit the biology department to see a
bearded dragon.While on campus they toured the nursing, art and
automotive departments. To end our visit, students got to climb the rock
wall!